RETRACTABLE SCREENS FOR PORCHES, DOORS,
GARAGE & ARCHITECTURAL OPENINGS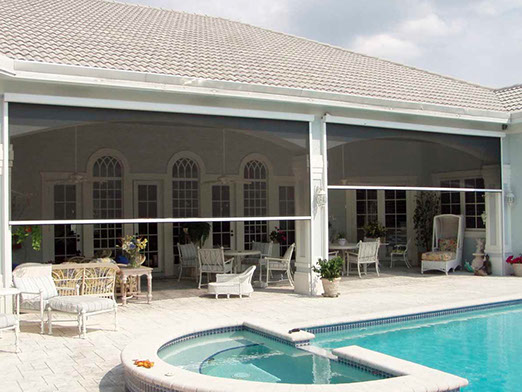 RETRACTABLE SCREENS FOR PORCHES
"You like to sleep with the window open, I like to sleep with the window closed, so goodbye, goodbye goodbye..." Paul Simon
No need to disagree . . . now the porch can be totally open OR totally screened in with retractable screens . . . perfect for the backyard with a swimming pool: open during pool hours to run in and out of the house, closed in the evening to create a bug free screen room! Dozens of applications for most architectural openings, from insect screening to solar screen to pvc windows!
RETRACTABLE SCREENS FOR SINGLE-ENTRY OR FRENCH DOORS
StowAway™ screens glide smoothly and smartly bringing the best of outside in providing breezy cross-ventilation. When not in use, it glides away into an attractive, self-protective casing. A refined, elegant solution for single-entry doors, French doors, sliding patio doors – you name it.
MOTORIZED AND MANUAL RETRACTABLE SCREENS FOR PORCHES, GARAGES & ARCHITECTURAL OPENINGS
A Panorama or Panorama Lite retractable screen allows you to enjoy times of beautiful weather, fresh air, and light breezes when installed on your patio, lanai, garage or any architectural opening. Not only does it allow you to keep good air flow, it gives you the sense of the great outdoors while providing you with the privacy and protection you need. These retractable screens can be closed for shading, privacy, and protection, or easily retracted for those times when you want to let in the sun.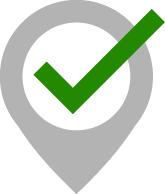 We ship anywhere in the continental US!