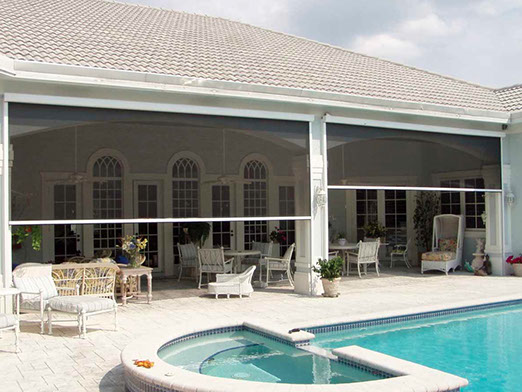 RAINIER RETRACTABLE INSECT SCREENS & SOLAR SCREENS
Dynamic by Design...with the touch of a button, a Power Screen from Rainier provides shade, energy savings, and ventilation. Each screen is made to order, so you get exactly the options that suit your home and lifestyle. Rainier features motors and controls manufactured by Somfy, the world leader in tubular motors and now with the Somfy myLink option, you can control your screens with a smart phone or tablet. From insect screens allowing lots of fresh air in, to the new Nano 95 material that can hold in heat in the early spring & late fall, we have an option for you.
New Construction Retractable Insect Screens
Working with your builder or contractor, the tracks for the screen are recessed into the columns, and the unit housing is recessed in a cavity in the header with a removable wood cover. This conceals the system for the most part with minimal product showing.
Retrofit or After Market Retractable Insect Screens
Enclosing an existing porch with retractable screens is very easy. More of the product is visible, but with your choice of 10 colors, it still is very professional in appearance. In this instance, the unit housing is installed under the header, with the side tracks mounted on L brackets on the columns.
Retrofit or After Market Retractable Solar / Privacy Screens
Solar screens can block up to 95% of the sun AND offer you privacy from the neighbors. In this instance, the housing is installed under the header, with the screen being deployed on stainless steel cables due to the style of the column.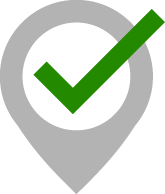 We ship anywhere in the continental US!