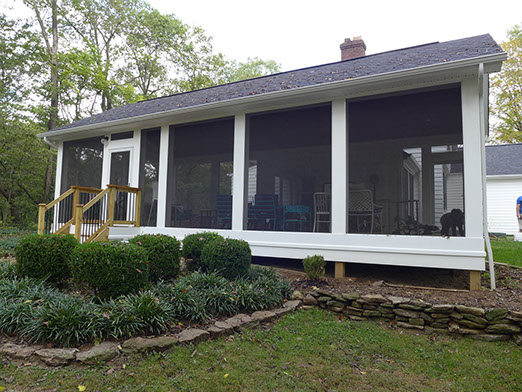 PORCHES . . . OUR SPECIALTY ! ! !
EVERYTHING FROM FIXED SCREEN PANELS
TO MOTORIZED RETRACTABLE SCREENS
DREAM BIG . . . WE SCREEN BIG
With today's technology & materials, we can enclose single fixed screen openings up to 10' high by more than 24' wide to create a view for you that is totally unobstructed using SuperScreen Textilene in a variety of meshes to meet your needs!
ENCLOSE EXISTING PORCHES
If you have a covered deck, porch or patio under roof, The Screen Shoppe can frame out for a door, install the door and screen-in your covered deck or patio to create a cool, bug free screen room or porch. We have all kinds of systems and options available to you, from fixed screens to retractable screens. Simply call 513-774-8090 for an appointment and we will meet with you at your home to give you a quote. Be sure to see more ideas & projects in our GALLERY.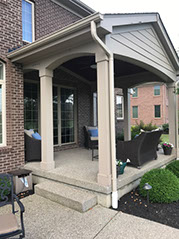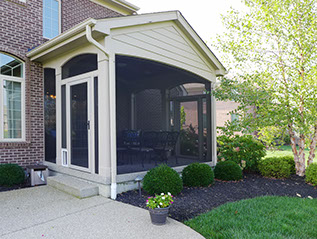 REFURBISH EXISTING SCREENED-IN PORCHES
From replacing or updating existing screen panels to totally gutting, replacing rotted wood, painting and installing a new screen system & door . . whatever the situation, The Screen Shoppe is ready to give you a quote. Simply call 513-774-8090 for an appointment and quote within 15 miles of our shoppe. And you are always welcome to stop by our shoppe and see the different ways we refurbish porches. Be sure to see more ideas & projects in our GALLERY.
Please note, we do not repair a porch panel or two or three on-site (unless you bring it to our shoppe). We suggest you call a handyman for small on-site repairs. HOWEVER, we are more than happy to give you an estimate to rescreen / refurbish your ENTIRE porch.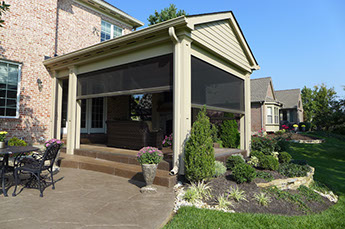 RETRACTABLE SCREENS FOR PORCHES
No need to disagree . . . now the porch can be totally open OR totally screened in with retractable screens . . . perfect for the backyard with a swimming pool: open during pool hours to run in and out of the house, closed in the evening to create a bug free screen room! Dozens of applications for most architectural openings...from insect screen letting a lot of light & breeze in...to Textilene Nano 95 which blocks the sun AND holds in heat on those chilly spring & fall evenings!
NEW PORCH CONSTRUCTION
The Screen Shoppe does not build new porches. However, we have many porch builders we highly recommend to build your porch. We have worked with these companies over the years and can attest to their dedication to quality & satisfied customers. In our GALLERY you'll find their logos / contact info by the photos of their work, which will link you to their website.
DO-IT-YOURSELF PORCHES
If you are building your own porch, or general contracting your porch, we will work with you to decide what kind of system is best for you and give you ala carte quotes for various phases of your job whether it is just screen panels or screen panels and installation. Typically, most do-it-yourselfers have us come on site and do the actual field measure for the screen panels, then deliver and install the panels . . . whatever, we're flexible. Call us at 513-774-8090.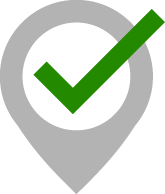 We ship anywhere in the continental US!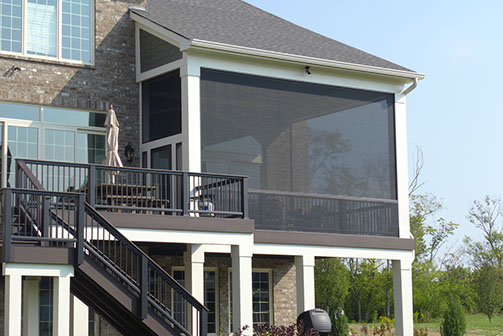 TOP SCREEN MEASURES 20' WIDE BY 9' HIGH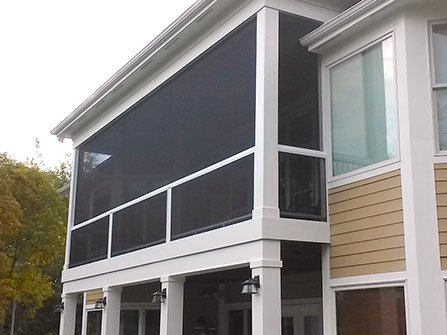 TOP SCREEN MEASURES 30' WIDE BY 7' HIGH