SUNSETTER
RETRACTABLE AWNINGS
UP TO 20 FEET WIDE!
EXTENDS OUT NEARLY 12 FEET!
Select models.
• DIMMING LED LIGHTS
• WIND SENSOR
• PROTECTIVE ALUMINUM HOOD
Compare SunSetter to other brands such as Eclipse, Sunesta, Durasol, and Sunbrella and you'll see why SUNSETTER IS AMERICA'S #1 SELLING AWNING!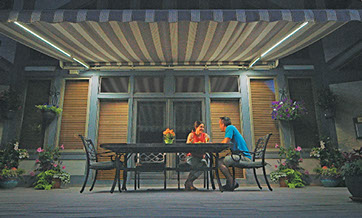 GET THE SCREEN SHOPPE INSTALLED PRICE BEFORE YOU BUY DIRECT
FROM THE FACTORY!
ODDS ARE WE CAN SAVE YOU UP TO $200 ! ! !
Yes, we can refer you to an installer if you buy direct from the factory . . . HOWEVER, most likely it will cost you more in the end!
3 Models To Choose... Choose The Best For You!
TOP OF THE LINE
DEALER EXCLUSIVE
MOTORIZED RETRACTABLE AWNING WITH BUILT-IN FRONT WEATHERBREAKER PANEL
MOTORIZED RETRACTABLE AWNING
CONTROL THE WEATHER AT THE TOUCH OF A BUTTON!
HAND CRANKED
RETRACTABLE AWNING
FOR BUDGET-CONSCIOUS HOMEOWNERS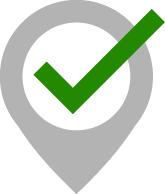 We ship anywhere in the continental US!
Download our brochure by clicking here.